Lead for Nebraska - Community Impact in Action
The Rural Impact Hub is empowering rural communities throughout the state in a big way. We are partnered with Lead for America (LFA) as an affiliate program that places AmeriCorps Service Members in Nebraska's rural communities to serve and revitalize Nebraska's small towns.
Lead for Nebraska is proud to be a program of AmeriCorps ServeNebraska!
Focusing on capacity building and issues like civic engagement, rural broadband access, digital literacy and economic development and rural health while working to make returning to your hometown possible and not the exception to the rule, Lead For Nebraska will fill in the gaps and help nonprofits focus on growth. These tools will directly impact how communities communicate and grow for the next generation. 
We have partnered with a nationwide leader for rural empowerment, Lead For America, to establish Lead for Nebraska (LFNE). LFNE enables communities to bring back their homegrown young leaders, adding transformative capacity to address their most significant challenges, all while building the next generation of leadership in rural communities. 
In doing this we challenge the narrative that success means "leaving your hometown and never coming back." By recruiting, training and placing recent college graduates into AmeriCorps fellowships in their hometown public institutions, local government and economic development offices we will create opportunities. In the short term, our AmeriCorps Fellows will tackle their communities' most pressing and complex challenges; in the long term, they will catalyze a movement to grow the bench of changemakers in Nebraska communities. 
We currently work with rural communities to increase literacy in digital communication and digital marketing, offer community-impact programming and reduce the impact of COVID-19. The Rural Impact Hub's flagship community in Auburn, Nebraska, also includes a collaborative community space for co-working and meetings available to community nonprofits and organizations. The Lead For Nebraska initiative will take that idea statewide.
How will Lead for Nebraska Effect Change?
Lead for Nebraska AmeriCorps Fellows will embed in the community they serve for a two-year period. Giving them an opportunity to dig in, make connections and fill in the gaps for overworked and underfunded organizations that are working for good. They will partner with a local host to become a dedicated member of the community all while adding capacity to an organization they serve.

Not every host community will have the same needs. This is why AmeriCorps Fellows will do listening tours in the community they serve to help identify the most pressing issues and ways these communities can unite for a solution. AmeriCorps Fellows will then make a plan with their community leaders and get to work.

Along with the Rural Impact Hub, AmeriCorps Fellows will create opportunities for locally specific training for the communities where they are placed or work on research to bring opportunities back home.
Our Goals
Empower and add capacity in rural communities and nonprofits. 

Match host sites throughout the state of Nebraska with talented and driven recent graduates from our state or ones that have a significant tie to it and who have a passion for leadership, change and engagement. 

Make returning to rural communities the norm.

Define goals for the fellowship that include impactful opportunities for communities and AmeriCorps Fellows 

Find locally oriented and actionable ways to encourage economic and community development in rural Nebraska.

Research and identify solutions for rural broadband access in communities where it's needed most, and help those communities who have it leverage it.

Create free locally-specific training programs to reduce the digital divide and build digital literacy in rural America.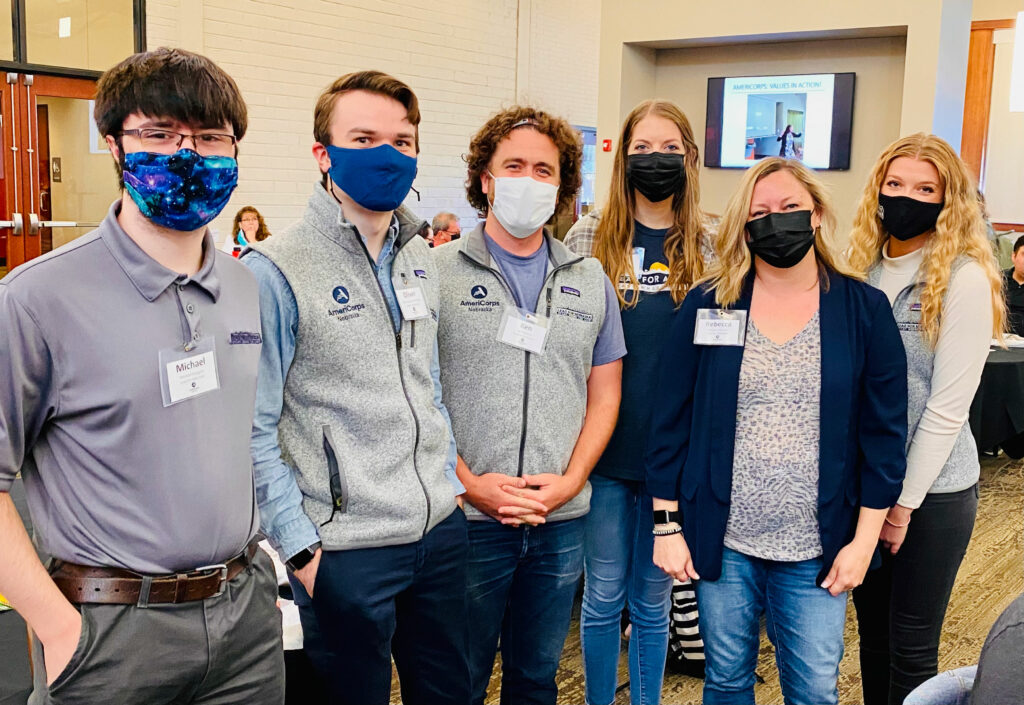 Lead for Nebraska AmeriCorps Fellows Placements for 2021-23
Auburn, Nebraska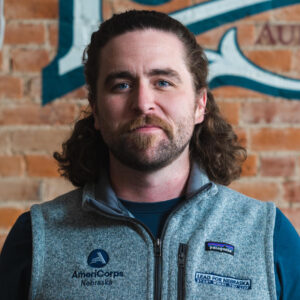 Ken Edwards – Table Rock, NE
Hailing from the village of Table Rock, Ken Edwards brings his passion and experience to the Auburn Development Council with Lead for Nebraska.
Ken grew up in Humboldt, then went on to the University of Nebraska-Lincoln where he earned his degree in Political Science and is currently seeking his Master's in Rural Development through the Great Plains IDEA Program at UNL. He is excited to begin working with the people of Auburn to further develop their great town and hopes to make a positive impact.
In 2016, he was back visiting his father in Table Rock when he realized the potential in rural communities–It took moving away to see this, but it gave him a new purpose to help towns however he can. In Table Rock, Ken serves on the Village Board, is Vice President of the Table Rock Development Corporation, Vice President of the Pawnee County Promotional Network, is Community Lead for Pawnee County Community 4 Kids, is a founding member of the Table Rock Betterment Project and volunteers his time with other local organizations.
When Edwards isn't working or volunteering his time, he enjoys hanging out with his family/friends, traveling the highways around the country, thrifting/antiquing, golfing at Kirkman's, playing World of Warcraft, woodworking, remodeling his home, and going to concerts & festivals.
In the winter, he also enjoys cutting trees with his father, Marvin, who owned the sawmill in Table Rock for many years. Ken's mother, the late Norva Edwards, taught Special Education at Auburn, before teaching Developmental English at Peru State. His parents instilled a strong work ethic and desire to learn, which he is truly grateful for.
Above all, Kenny is a proud rural Nebraskan and is excited to serve in Auburn.
Lincoln and Southeast Nebraska offices

Oliver Borchers-Williams – Nebraska City, NE
Oliver Borchers-Williams is an incoming AmeriCorps Fellows with the Southeast Nebraska Development District (SENDD). He graduated from Miami University (Ohio) in May 2021 with degrees in Political Science and International Studies.
A longtime resident of Southeast Nebraska and a 2018 graduate of Nebraska City High School, Oliver has a firsthand understanding of the region's challenges – and its unique potential for growth. He hopes to bring fresh perspectives and pragmatic solutions to address the digital divide in rural Nebraska and generate a positive impact on the region he calls home. In his spare time, Oliver enjoys spending time outdoors, keeping up to date on international affairs, and drinking too much coffee.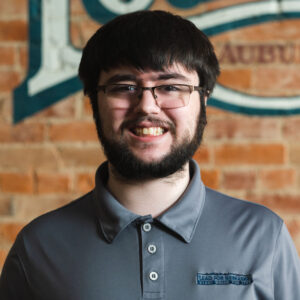 Michael Dwiggins – Lincoln, NE

Michael grew up in Castle Rock, Colorado, and came to Lincoln, Nebraska to go to college at the University of Nebraska, Lincoln, where he graduated with a double major in History and Political Science. 
Having strong familial ties in Lincoln, Michael has always felt that Lincoln was his true hometown, and is excited to serve the surrounding communities. Serving with the Southeast Nebraska Development District (SENDD), Michael will be committed to expanding broadband access in the sixteen counties that encompass the district, a task he views as both monumentally important and an honor to be a part of.
Nebraska Department of Health and Human Services, Division of Public Health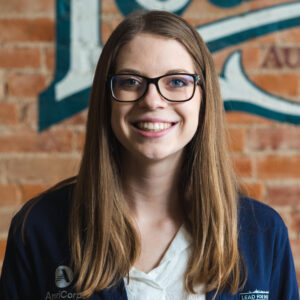 Erika Akers – Rapid City, SD
Erika grew up in western South Dakota but moved to Nebraska where she attended the University of Nebraska-Lincoln. She graduated with honors in May of 2021 with a B.S. in sociology and minors in biology, math and psychology. During undergrad she had the privilege of serving in many leadership roles across campus and participating in internships and volunteering opportunities that really allowed her to fall in love with Nebraska and the people that live there. In her free time, she loves to be active in the outdoors, travel, and try new recipes. She will be serving the Public Health Equity Corps in Lincoln within the Office of Health Disparities and Health Equity that falls in the Public Health division of the Nebraska Department of Health and Human Services (DHHS). She will be part of a multi-disciplinary health equity task force working to identify and mitigate the impact of COVID-19 among minority, refugee, rural and other underserved Nebraskans. Specifically, she will be designing strategies for the distribution of federal health equity grants and working with community organizations, local health departments, and Federal Qualified Health Centers (FQHCs) on covid-19 vaccination uptake and education. She will also be building relationships between these organizations and DHHS to advance the goals of the new Nebraska Public Health Strategic Plan working to make healthier and more resilient communities across the state well after this public health crisis is over.