Lead for Nebraska - Community Impact in Action
The Rural Impact Hub is empowering rural communities throughout the state in a big way. We are partnered with Lead for America (LFA) as an affiliate program that places AmeriCorps Service Members in Nebraska's rural communities to serve and revitalize Nebraska's small towns.
Lead for Nebraska is proud to be a program of AmeriCorps ServeNebraska!
Focusing on capacity building and issues like civic engagement, rural broadband access, digital literacy and economic development and rural health while working to make returning to your hometown possible and not the exception to the rule, Lead For Nebraska will fill in the gaps and help nonprofits focus on growth. These tools will directly impact how communities communicate and grow for the next generation. 
We have partnered with a nationwide leader for rural empowerment, Lead For America, to establish Lead for Nebraska (LFNE). LFNE enables communities to bring back their homegrown young leaders, adding transformative capacity to address their most significant challenges, all while building the next generation of leadership in rural communities. 
In doing this we challenge the narrative that success means "leaving your hometown and never coming back." By recruiting, training and placing recent college graduates into fellowships in their hometown public institutions, local government and economic development offices we will create opportunities. In the short term, members will tackle their communities' most pressing and complex challenges; in the long term, they will catalyze a movement to grow the bench of changemakers in Nebraska communities. 
We currently work with rural communities to increase literacy in digital communication and digital marketing, offer community-impact programming and the impact of COVID-19. The Rural Impact Hub's flagship community in Auburn, Nebraska, also includes a collaborative community space for co-working and meetings available to community nonprofits and organizations. The Lead For Nebraska initiative will take that idea statewide.
How will Lead for Nebraska Effect Change?
Lead for Nebraska members will embed in the community they serve for a two-year period. Giving them an opportunity to dig in, make connections and fill in the gaps for overworked and underfunded organizations that are working for good. They will partner with a local host to become a dedicated member of the community all while adding capacity to an organization they serve.

Not every host community will have the same needs. This is why members will do listening tours in the community they serve to help identify the most pressing issues and ways these communities can unite for a solution. Members will then make a plan with their community leaders and get to work.

Along with the Rural Impact Hub, members will create opportunities for locally specific training for the communities where they are placed or work on research to bring opportunities back home.
Our Goals
Empower and add capacity in rural communities and nonprofits. 

Match host sites throughout the state of Nebraska with talented and driven recent graduates from our state or ones that have a significant tie to it and who have a passion for leadership, change and engagement. 

Make returning to rural communities the norm.

Define goals for the fellowship that include impactful opportunities for communities and members.

Find locally oriented and actionable ways to encourage economic and community development in rural Nebraska.

Research and identify solutions for rural broadband access in communities where it's needed most, and help those communities who have it leverage it.

Create free locally specific training programs to reduce the digital divide and build digital literacy in rural America.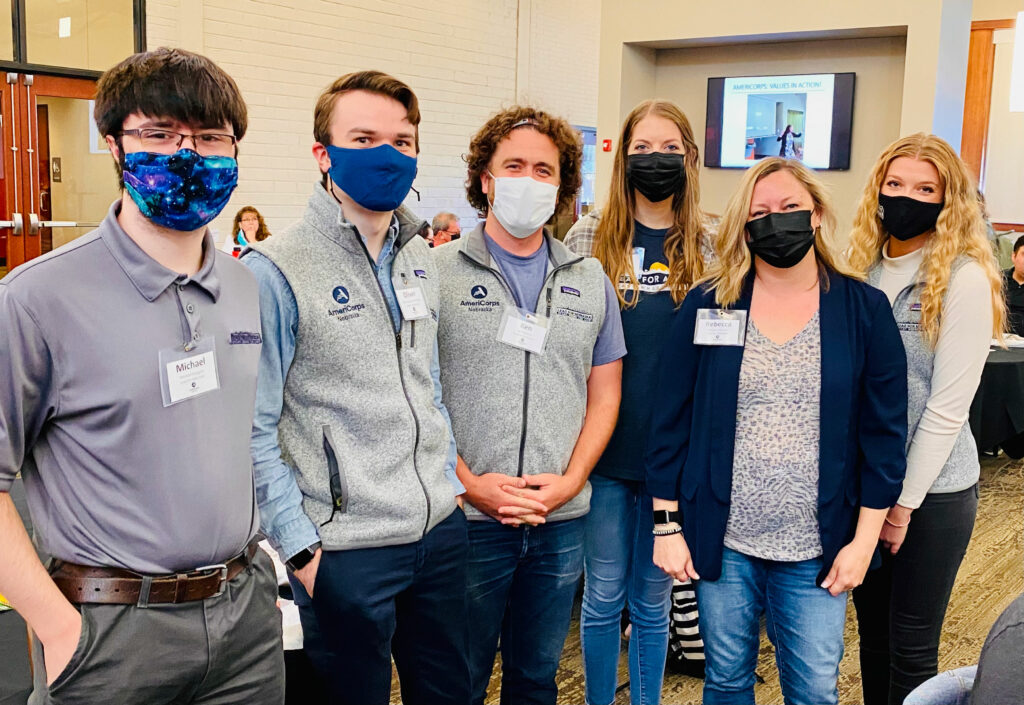 Lead for Nebraska Placements for 2021-23