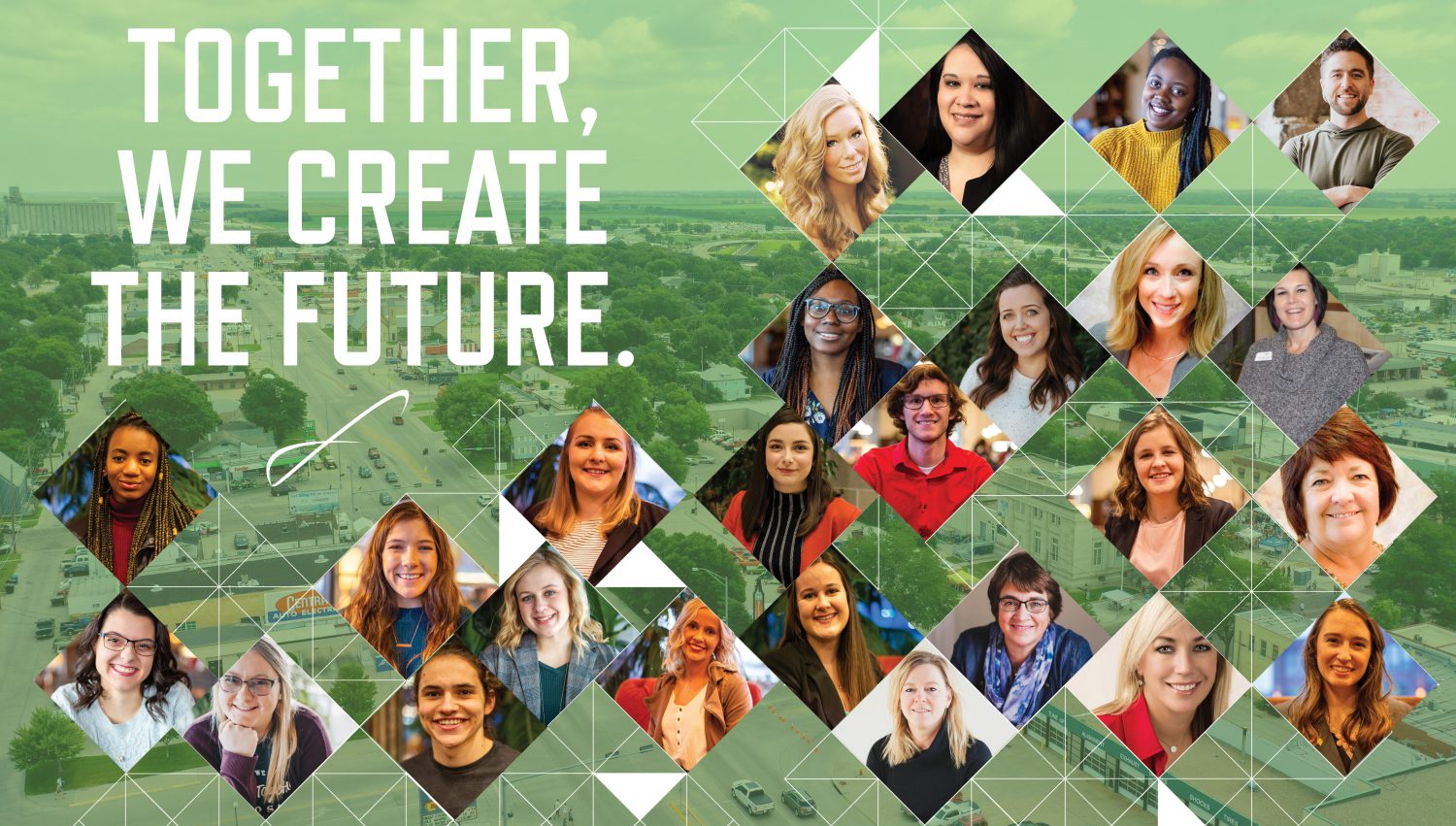 After deep thought, many personal conversations and hundreds of hours navigating details and protocols for the health and safety of all involved, the Rural Futures Institute (RFI) at the University of Nebraska, with 33 Student and Community Innovation Fellows, has decided to proceed with a 2020 RFI Fellows experience beginning June 8, 2020. Together, the fellows will move future-focused strategies forward with 17 rural Nebraska communities.
"It's easy to take programs like these for granted when things are going well," said Kenneth Edwards, Vice President of Table Rock Development Corporation in Table Rock, Neb. "We were really excited to have students come here and help us work on our projects, but now we feel it's an even greater necessity."
From ongoing health and safety concerns to struggling small businesses and hard-hit tourism industries to exponential growth in digital communications, the COVID-19 pandemic has affected Nebraska's smaller communities significantly. Through it all, the commitment of the student and community fellows to a shared summer experience that aims to overcome challenges and embrace opportunities has not waivered.
To help ensure the mitigation efforts continue, all participants will follow the health and safety guidelines of their local counties and have been provided specific recommendations by RFI, in line with the state and university recommendations, for gatherings and community activities. These include, but are not limited to: students quarantining for 14 days upon entering the community, wearing a mask and keeping six feet apart.
The immersion of students in communities and interactions among students and community members will look different — online instead of in-person, across the room instead of side-by-side, small groups instead of main street events — but the enthusiasm is the same if not even greater than the last seven years of the program. 
"Even with the current COVID-19 mitigation efforts, I believe I can make a positive impact in Auburn, Neb., in a safe way," said Emma Hoffschneider, sophomore public relations major at the University of Nebraska–Lincoln. "I am not afraid of adapting and overcoming difficult circumstances that are in front of me, a trait that runs deep in every rural community across the state of Nebraska."
Students have begun online training and the community innovators will join them for three days of interactive Zoom sessions led by inclusive leadership development expert Helen Fagan, director of the RFI Fellows program. They will join their communities in various capacities beginning June 8, 2020.
"What I've seen throughout my one-to-one conversations with multiple fellows is determination, empathy and openness," Dr. Fagan said. "Determination to truly improve themselves at the individual level and their communities the way they intended and even more so now. An empathy for each other's unique situations, emotions and needs. And an openness to compromise, ideate and pivot together."
Community projects aim to improve workforce development, economic development, access and recruitment and retention of residents with specific focus on: 
Early childhood education
Community marketing and communications
Entrepreneurship
Mental health services
Inclusion
During the last two years, RFI Fellows' have averaged $28,000 of impact per community. In 2019, the total economic impact for the four participating communities was $111,844.
"You've really got to respect the students' desire to want to help," Edwards said. "We must do everything we can to make their experiences safe and rewarding."
Q&As with 2020 fellows, all participating communities and project descriptions are available at ruralfutures.nebraska.edu/2020fellows.
Original Story by Rural Futures Institute 
###